Nursery
We have a wonderful Nursery class that operates throughout the academic year.
Please see our video: Miss McKay welcomes you to the Nursery
Our Nursery introduces children to the school environment in a fun and friendly way. We develop learning skills, as well as physical and social skills through indoor and outdoor play, creative activities, story-telling and interactive teaching.
The Nursery benefits from its own outdoor space, with lots of ways for the children to play, explore, express their character and fire their imagination in a secure and supervised area.
Read our blog to find out more about what we do.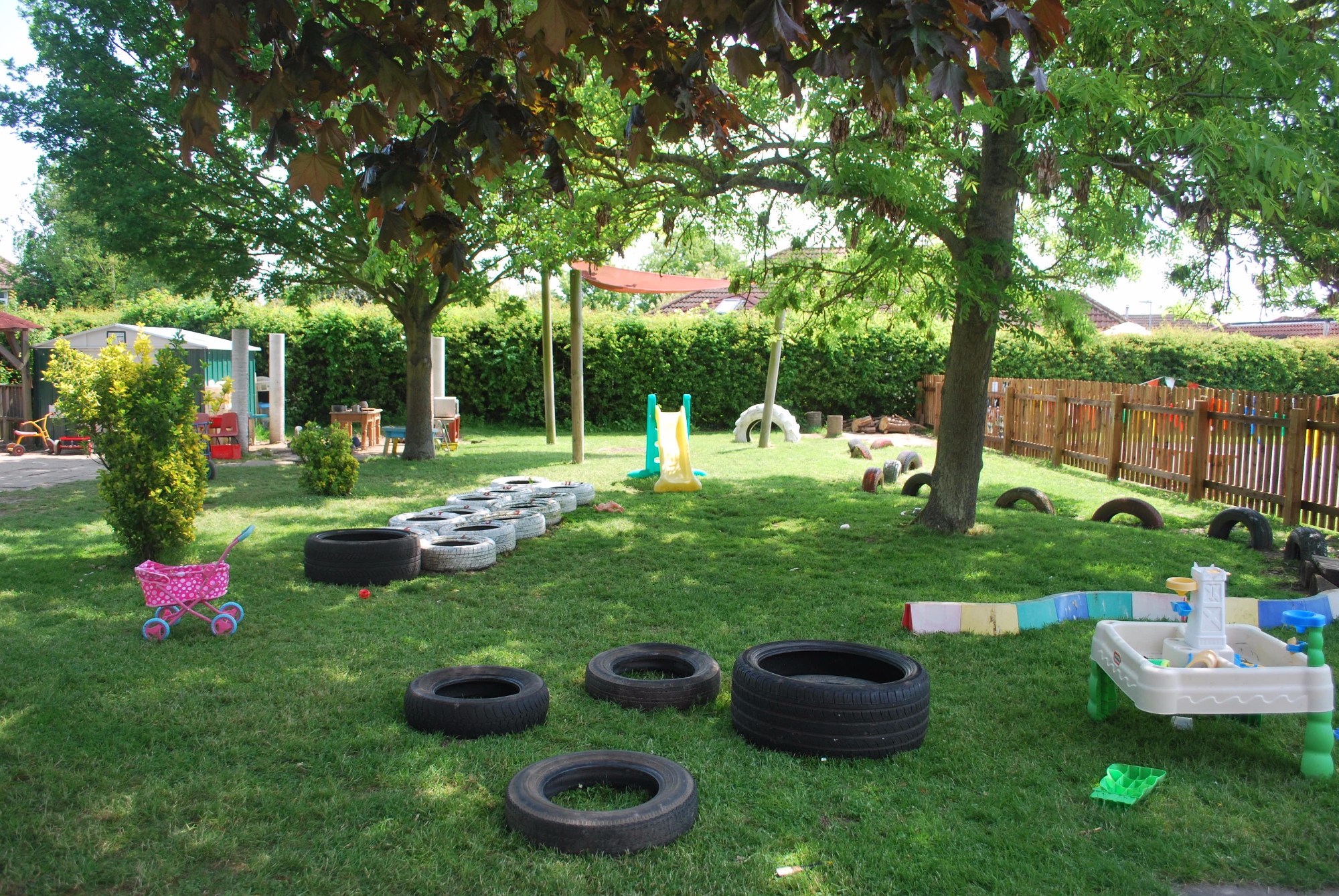 ​
Children can join the Nursery class in the September after their third birthday. We currently have places for 26 children in the morning and 26 children in the afternoon.
We nearly always operate close to capacity, but with children adjusting their session attendance throughout the year, there are sometimes available spaces. Contact the school office at any time to enquire about a place for your child. We would also encourage you to come and see the Nursery for yourself – again, this can be arranged through the school office.
Presently, the government funds five sessions per week for your child. Additional sessions may be paid for privately (see costs below).
The morning session runs from 8.40am until 11.40am. If you would like your child to stay for lunch, there are places for 26 children and you may collect your child at 1pm. The afternoon session starts at 12.30pm until 3.30pm unless your child is having lunch before the session.

Please complete (and return to the school office) the Nursery Application Form to indicate your interest and the sessions required.
We look forward to hearing from you soon.

Please note: whilst we at the school administer applications into the Nursery class, this does not guarantee a place in our Reception Classes as these admissions are administered by the local authority.
Nursery Costs
First five sessions per week are government funded (30hrs funded places available if family circumstances qualify for this)
Additional morning and afternoon sessions are available at £13.00 per session
£2.50 for the lunch period (packed lunch or school lunch*)
* school lunches currently cost £2.25 each, but please check to see if your child is eligible for free school meals