Children's letter - 29th April 2020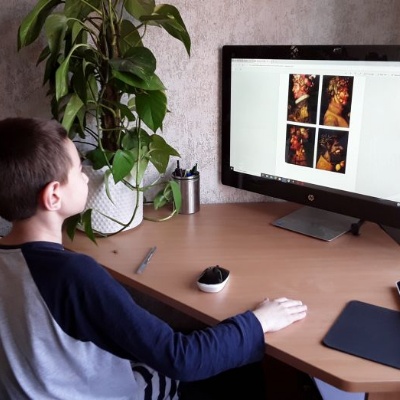 Dear Children
Good Afternoon I hope you are ok and doing some of your work too!!!
I have had some lovely photos this week. Do send me more (as long as your parents are ok for me to pop the pictures on the newsletter)to headteacher@thehillsacademy.co.uk
A message from Miss Starr:
If you would like to write a blog about your home learning (or activities) then please do and email it to me – include a photo if you can. Remember to get your grown-ups permission too. My email address is cstarr@thehillsacademy.co.uk
Thank you, Miss Starr
Fabulous Storytelling for all ages
Some of you might remember Andy from Theatre of the Widdershins with the crazy coloured crocs that we get in school sometimes. He is an amazing story teller. So if you want to hear a good yarn you can join him live on facebook (with a parent) or listen afterwards go to:
https://www.facebook.com/Widdershinstheatre/
and like the page then scroll down to videos and click 'see all' you can choose the story or watch live at 4pm every day.
Another great site for book worms is:
They are running a Pyjamarama on Friday
The link to sign up is: https://secure.booktrust.org.uk/pyjamarama-newsletter/
Please make sure your adult knows what you are doing and stay safe online!
Are you feeling worried about something – you can contact Childline either on their website www.childline.org.uk or on the number below
Or you can email me headteacher@thehillsacademy.co.uk or Miss Starr cstarr@thehillsacademy.co.uk