COLLAGES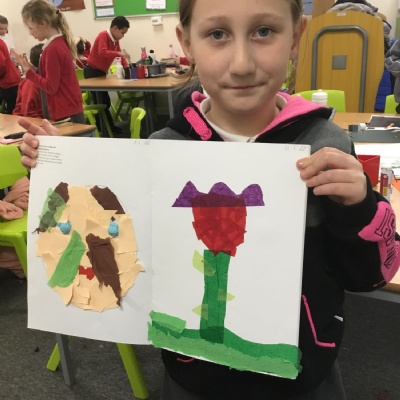 We have begun Spring Term in Year 3 by completing some work on collages. We had to use different materials such as tissue paper, crepe paper, card and plain paper to create an image. It was important to take our time in creating the collages as we had to use fairly small pieces of each material to make the effect of the collage more striking.
After looking at some examples of different artists' work, we drew the image of what we wanted to create. We then began overlapping and layering different pieces of our materials to create our images. We really enjoyed choosing what we were going to collage and using the different materials to create these.
Since completing our collages, we have started studying an artist called Gustav Klimt. He was an Austrian artist and his work focussed on images of women and landscapes. In our next art lesson, we will be trying to create a collage based on Klimt's work.
Have a look HERE for some of our fabulous art work