WATER COLOURS AND SKETCHES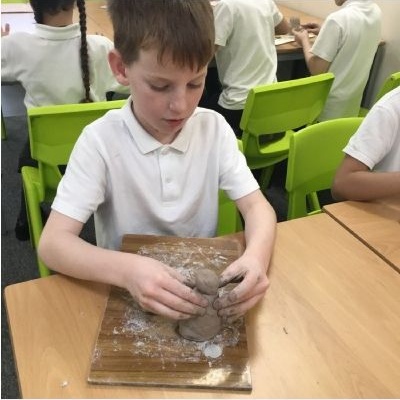 This term, in year 3, we have been looking at the work of Frances Hatch. Frances' work focusses on sketching and watercolour painting and specifically looks at the world outdoors. As part of her work, she has produced many sketches and watercolour paintings of penguins in polar landscapes.
Our topic for this term is 'Frozen Worlds' and so we have looked at the sketches and paintings of Hatch and tried to recreate these with our own twists.
To begin with, we sketched penguins in a polar landscape and tried to use a mixture of penguins in the foreground and background and at different heights.
We then were able to experiment with watercolours to create a painting of a polar landscape.
Finally, we have created clay penguins. We had to roll out the clay and add definition to the penguin using different clay tools.
Here are some of the pieces that we have created so far!