Year 3 are Reaching for the stars!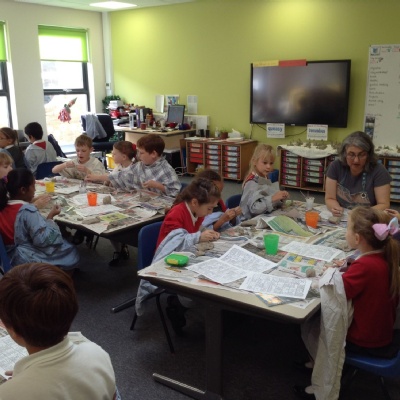 We do not mean to boast, but we have had an amazing time during our topic, reach for the stars.
A lady called Victoria, who is a clay artist, came and taught us amazing steps on how to make 'a man on the moon'. We chose between a lunar landscape or a round landscape and some of us even created an alien that had interrupted the moon. It was so much fun and we are going to be spray-painting them in a metallic colour.
If you want to see them take a look at the photos HERE! They are so cool.
This week, an astronaut came to visit us and he was hilarious. He taught us all about space. Did you know that if you are born on Mars, you will be called a Martian and you will have a big head and a thin body? We love learning facts about space. We hope you do too!