LOTS OF LOVELY LEARNING IN YEAR 2!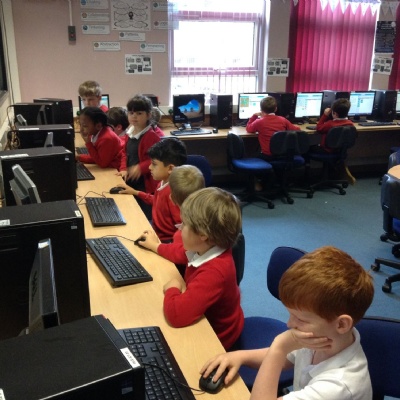 We are currently learning about adding and subtracting in maths. Parent/carers it would be wonderful if you could practice counting, adding ten and ones and subtracting tens and ones from any number under 100 with your child at home.
In English, we are continuing to practise using capital letters, full stops, question marks and exclamation marks. Please feel free to your child to write you a sentence about their day at school and talk to them about it!
The most exciting news is that we have had our first block of computing for this academic year. To say we were excited is an understatement! We love using the computers and Mrs Williams has been showing us how to code and use the website and also the hour of code, which builds our coding skills through gaming. We have also been learning how to use the keyboard to write words and see how fast we can type them!
The children love reading to an adult at school, to boost their reading please try to make sure your child reading lots of different books at home and ask us questions like
"What do you think will happen next?"
"Why did they do that?"
"How do you think they feel?"
"What would you do?"
Have a look HERE for some photos of our learning.
Thank you for your support :)