Road and Bike Safety!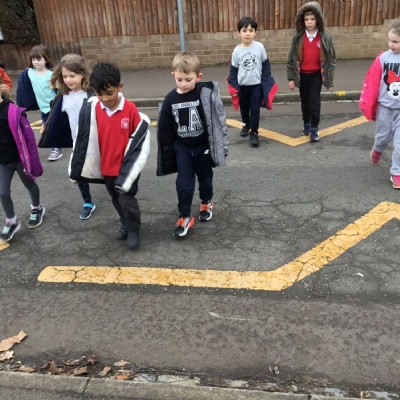 In PSHE Year 1 have been learning all about how to cross the road and ride our bikes safely.
We have designed our own crash helmets and even went outside to practice crossing a road. Take a look at our gallery to see how we got on. Here are our top tips to help you cross the road:
Look for a safe place to cross the road. It is always safer to use a crossing if there is one available.
Look left, right and left again before crossing.
Don't get distracted when crossing the road, make sure you are aware of the vehicles around you.
Hold a grown ups hand when crossing the road.
Never run across a road, even if you are using a crossing.