VE DAY BUNTING AND 2 MINUTE SILENCE!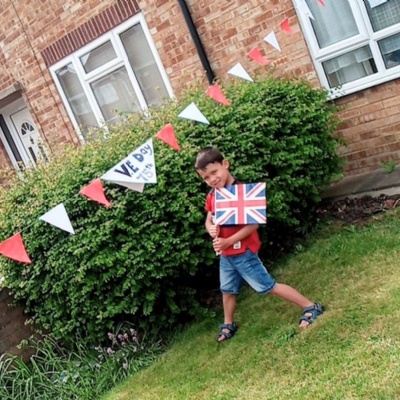 Lots of people celebrated VE day last Friday. Houses were decorated, cakes were made and socially distanced street parties were had.
M learnt all about VE day at home and sent us these lovely photos showing us what he got up to.
He wrote;
'VE Day is to mark the end of World War 2 in Europe. On the day I made bunting and decorated our front garden. I also joined the 2 minute silence. We had a front garden party at our street, that was fun!"