Year 1 in the Woods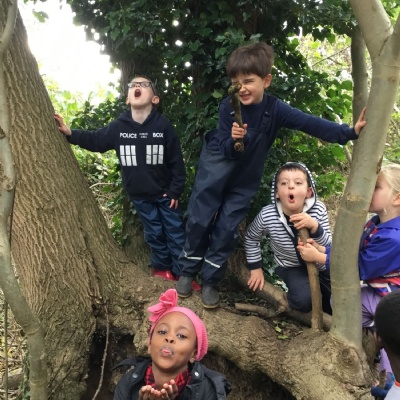 Year 1 had a brilliant week of outdoor learning at Bromham woods! We completed lots of different activities and had a fantastic time enjoying the outdoors.
The children enjoyed making music with nature, exploring leaves by making prints in playdough and learning about different trees through bark rubbings! It was a busy week filled with lots of fun for all of us! Harrison enjoyed climbing the three to find bugs and Zahra liked collecting the different coloured leaves!
Overall the children had a fantastic week and we would like to thank everyone that helped, we couldn't have done it without you!
Have a look at our photo gallery HERE to see what we got up to!