Jackson Pollock universe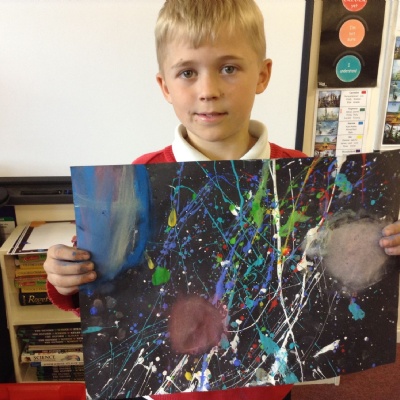 Year 4 have created their own universe in the style of Jackson Pollock.
First we cut out six different circles and put them onto the black paper where our planets were going to be and then we had lots of fun flicking paint all over the card!!
When we removed the circles it left a blank space so we used chalks to draw the planets!
Please click HERE to see more pictures :)