WE LOVE SWIMMING AT THE HILLS!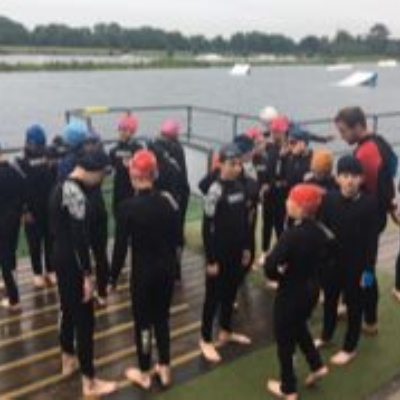 What a fun year we have had swimming at Trinity 6th form college.
We started in September 2018 and finished this week (July 2019), that's makes 36 week of swimming the 180 children have completed from Years 2, 3 and 4. In these weeks they have improved their techniques and strokes in front crawl, back crawl, breaststroke, sculling, diving and personal survival.
In year 5 the children swam for the autumn term also improving their techniques and stroke, and in the summer term they completed a 9 week intense personal survival scheme with rookie lifeguard trainers. The children were picking mannequins from the pool floor, learning reach and tow rescues.
Year 1 went to Pilgrims Pre-prep School for 8 weeks to introduce the children to the swimming pool and activities before they start year 2 swimming at Trinity. The year 1's enjoyed learning how to safely enter and exit the pool, moving across the pool, they also had a week of personal survival and after 8 weeks they were all comfortably swimming and playing in the water.
As all the year 6's children can swim 25 meters plus and the curriculum states that they should be able to swim in different situations, we decided to take them to Box End Water park in Bromham to experience outdoor swimming and to see how different the water is. We started with a swim across the lake and activities in the water. It was apparent that the temperature (although everyone had a wetsuit on) was cold and the ability to swim was a lot harder than in a pool. The children then had fun on the inflatables with lots of falling into the water and laughter.