YEAR 6 ENGLISH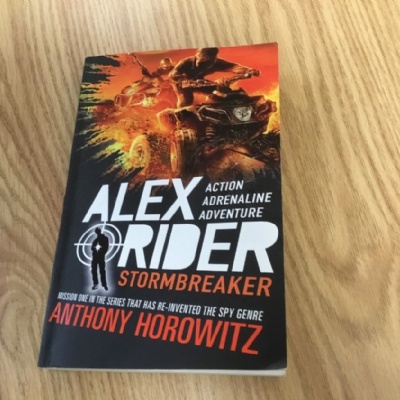 Currently in Year 6 the most popular lesson (I think) is English. This is mainly because of our fabulous new teacher Mrs Lusty and her excellent way of teaching us things.
Mrs Lusty has taught us so many wonderful things, so much in fact i couldn't possibly include everything on here. The other week she told us to make a sentence that must consist of a subject from as little as 'Alex waited' to a complex sentence which must have a main clause as well as a subordinate one.
Did you know... a main clause can make sense on its own and is often referred to as an independent clause. A subordinate clause is quite the opposite and relies on a main one and is often called a dependent clause.
Wait! Alex waited... Alex... Alex... Alex! I knew I have heard that name before, not only is it the name of a boy in my class but also the name of the protagonist in the book we are reading in English 'Alex Rider: Storm Breaker.' Alex Rider is an exciting novel that recreates the modern day spy game. The story starts when Rider (Alex's uncle) is killed in a "car crash" but was never really killed. But i don't want to spoil the story for you and tell you any more!
We have written diary entries as Alex and at the moment we are working our way up to an explanatory text where we will describe a MI6 gadget that we have created to look like an every day object like lipstick that shoots lazers or an ear piece which could blow up.
Year 6 are going to Bletchley Park this half term so don't forget to check back later on this half term for our trip blog.
Have a look HERE for photos of our lessons
By Elise