OH NO, IT'S THE GRUFFALO!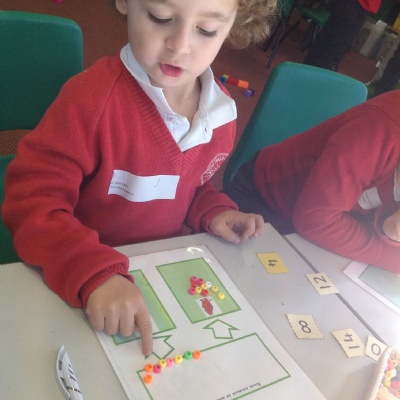 This half term, we are reading stories that are set in the woods. This week our story was 'The Gruffalo'. We have enjoyed many activities based around the story.
In maths, we have been learning about halving and sharing. We practised sharing sweets between the Gruffalo and the mouse. In art, we were creative and printed with paint and bubble wrap onto a paper plate to make it look like scales.
We then practised our cutting skills and cut a spiral to turn our plate into the snake from the Gruffalo. We were challenged to build a bridge out of the construction equipment so that the mouse could cross the stream safely.
To see our creations, click HERE!