EYFS Christmas Party!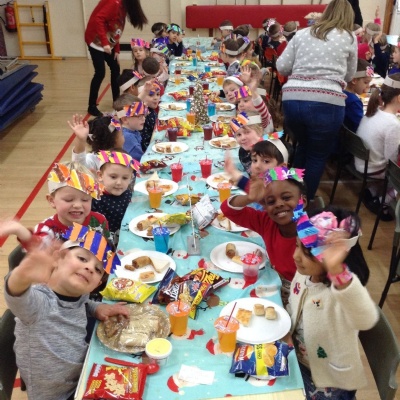 We had so much fun at the Christmas party!
On Wednesday, we had the most fantastic afternoon at our first Christmas party! We started the afternoon with eating the most delicious party food... we were so full! We sang along to all the christmas tunes and Mrs Foster did some funny dancing. Then we went back to the classroom and had a very special visitor....Father Christmas! As we had been working so hard this term, he bought us all a lovely present each. We all opened them at the same time... it was so much fun (and it was really messy!)
We finished off the afternoon with lots of exciting party games including pass the parcel, musical statues and musical bumps. We had the most magical time! To see some photos of all the fun, please click here!