Week commencing Monday 3rd July 2017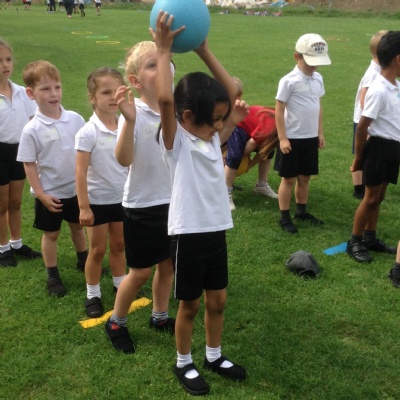 Welcome to our weekly Reception blog!
We have thoroughly enjoyed 'Dinosaurs Love Underpants' and have created many decorative pairs of underwear! We have also sung a lot of fun songs to help us learn our number bonds to 10. We hope you enjoyed our Sports Morning - the children were really good sports and had a lot of fun too!
As you are aware, we will be on our Outdoor Discovery Week on Monday, Tuesday and Thursday of next week and are hoping for fine weather - but not too hot! On Wednesday afternoon your children will be visiting their new classrooms and meeting their new teachers - a very exciting time for them! We will be attending the Friday assembly on 14.7.17 and this will be the final awards assembly - so if you have any certificates, awards etc. please bring them in before this date.
The homework challenge for this weekend is for your children to find out a fact about a dinosaur and bring it to Bromham with them so we can share with all the children and become dinosaur experts!
Have a lovely weekend! See our photos HERE.