WELCOME BACK TO NURSERY :)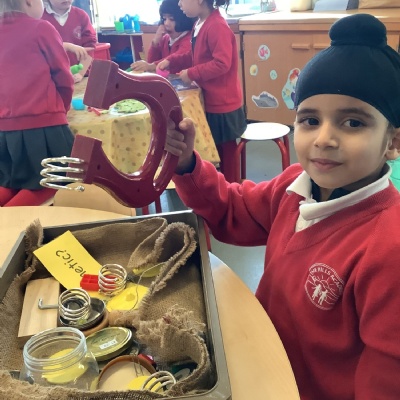 Happy new year and welcome back from Rainbow class! We have had a very busy January full of learning and fun!
Our topic in Nursery this term is Nursery Rhymes and the children have really enjoyed learning and singing a new nursery rhyme every week! This week we have been learning 'Horsie, horsie' and last week we enjoyed learning and singing 'here is the beehive'– maybe your child can sing these for you! The children have also been experimenting with different forces, objects and magnets, they have been investigating what is magnetic and what isn't. We have also been making marks in the garden and in the classroom with chalk – we really enjoyed this! Click HERE to have a look at some photos of our learning J.