A bug hotel fit for a queen!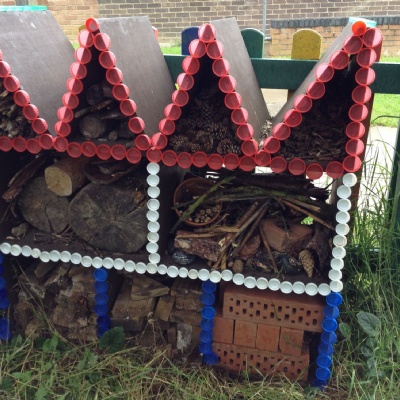 Have you seen a royal crown in the forest area and wondered why it is there?
We have entered a competition run by 'Travelling Books' to design and make a bug hotel fit for a Queen. Mrs Pointon's dad made us the shell in the shape of a crown and then to add colour we used bottle tops and finally we added all sorts of things inside it so the bugs feel comfortable. We have already noticed lots of mini beasts moving in and are very excited to see what else makes it their home!
Keep your fingers crossed for The HIlls Academy Bug Hotel to win, we will let you know when we hear from Traveling books when they have make their decision!